An app prototype at Glu for an emoji creator based on a 3D avatar as opposed to a 2D avatar. The 3D avatar is then incorporated into a library of stickers with different emojis one can use in a messaging platform like iMessage.
PRODUCT 
Mobile Application
Research from Glu's celebrity game audience showed emoji apps are very popular. The audience mainly consists of females from ages 14-38 of varying economic backgrounds and ethnicities. In Glu's celebrity games, avatar customization is the biggest revenue driver. Star Moji was to be a platform where you can monetize the in-app purchases of star coins for premium items in emoji customization.
The following wireframes, mocks and prototypes were created as an exploration of the application's flow and feel.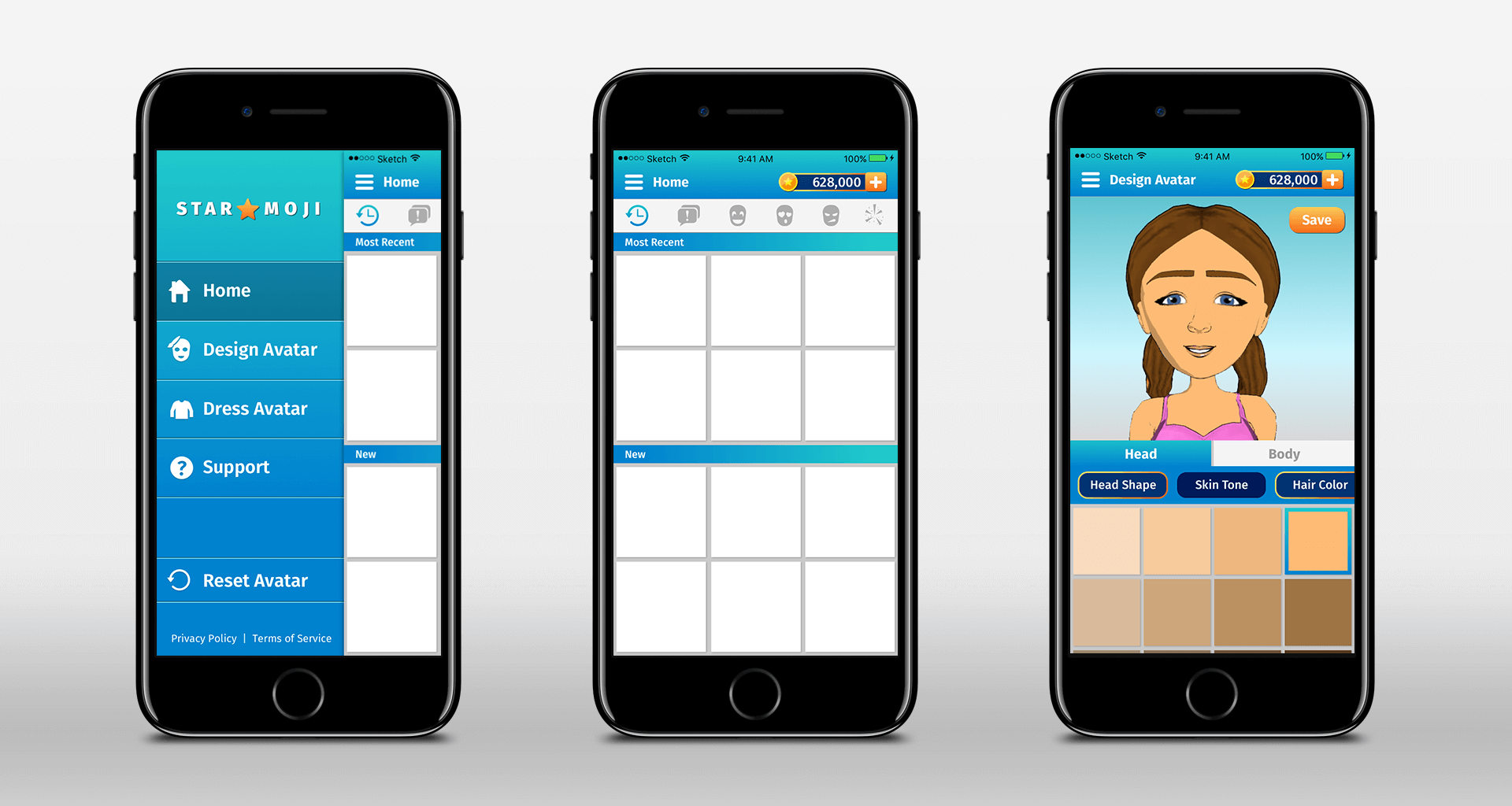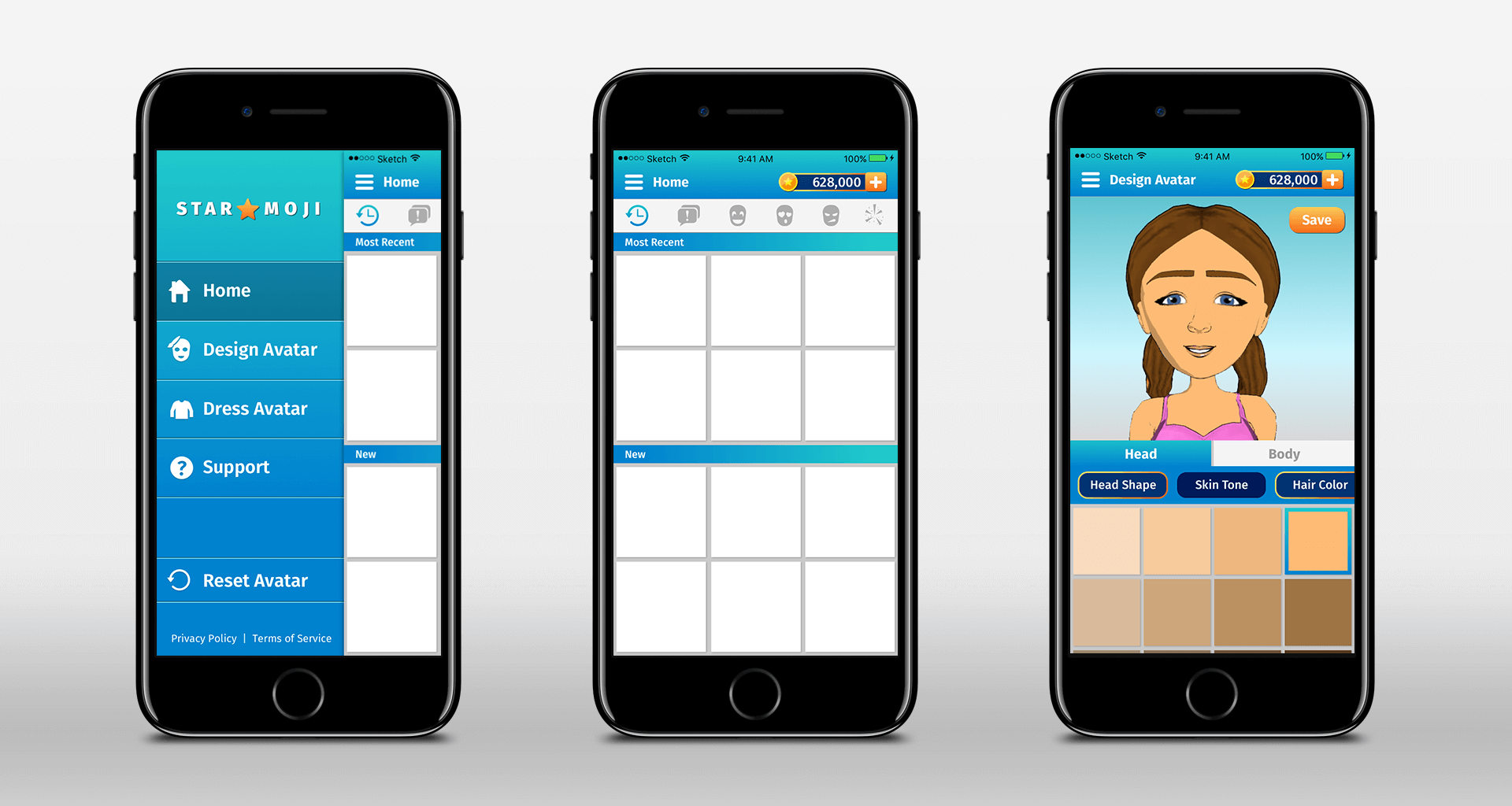 [unex_ce_button id="content_fnqz5fhcg" button_text_color="#000000" button_font="light" button_font_size="15px" button_width="content_width" button_alignment="center" button_text_spacing="1px" button_bg_color="#ffffff" button_padding="15px 60px 15px 60px" button_border_width="2px" button_border_color="#000000" button_border_radius="0px" button_text_hover_color="#ffffff" button_text_spacing_hover="2px" button_bg_hover_color="#000000" button_border_hover_color="#000000" button_link="https://framer.cloud/aDuOP/" button_link_type="url" button_link_target="_blank" has_container="1" in_column=""]VIEW PROTOTYPE[/ce_button]