This was a product idea for an arts & crafts application I created in graduate school. I first created a website of it in 2007 and then made an iPad version for the App Store. It allows users to design and decorate a paper toy, print it out, then fold and construct a physical version of it.
ROLE 
Design / Development
When I was in graduate school at the Academy of Art University in 2006, I came up with this idea as my capstone project. I was reading an issue of Computer Arts magazine that featured paper toys. Coincidently, a keynote at a Flash development conference, called FITC, showcased a technical demo of 3D interactivity with Flash on a web browser. When I saw the demo, I thought it would be cool to have an application where you can design paper toys and print them out. Hence, I made this idea come to life as a website at first, and I have since made it into a tablet application.
The core of the user-interface is a drag-and-drop editor. Users choose stencils from a "pack" and drag-and-drop it on a face of the paper model. Stencils can be scaled, repositioned, rotated and colored to the user's preference. Each pack of stencils has common characteristics and styles. For instance, "Robotic" stencils have mechanical shape qualities and "Fauna-n-Flora" stencils have plant-like and organic shapes. I organized stencils into certain style packs so users could design toys in a general art direction without much thought needed.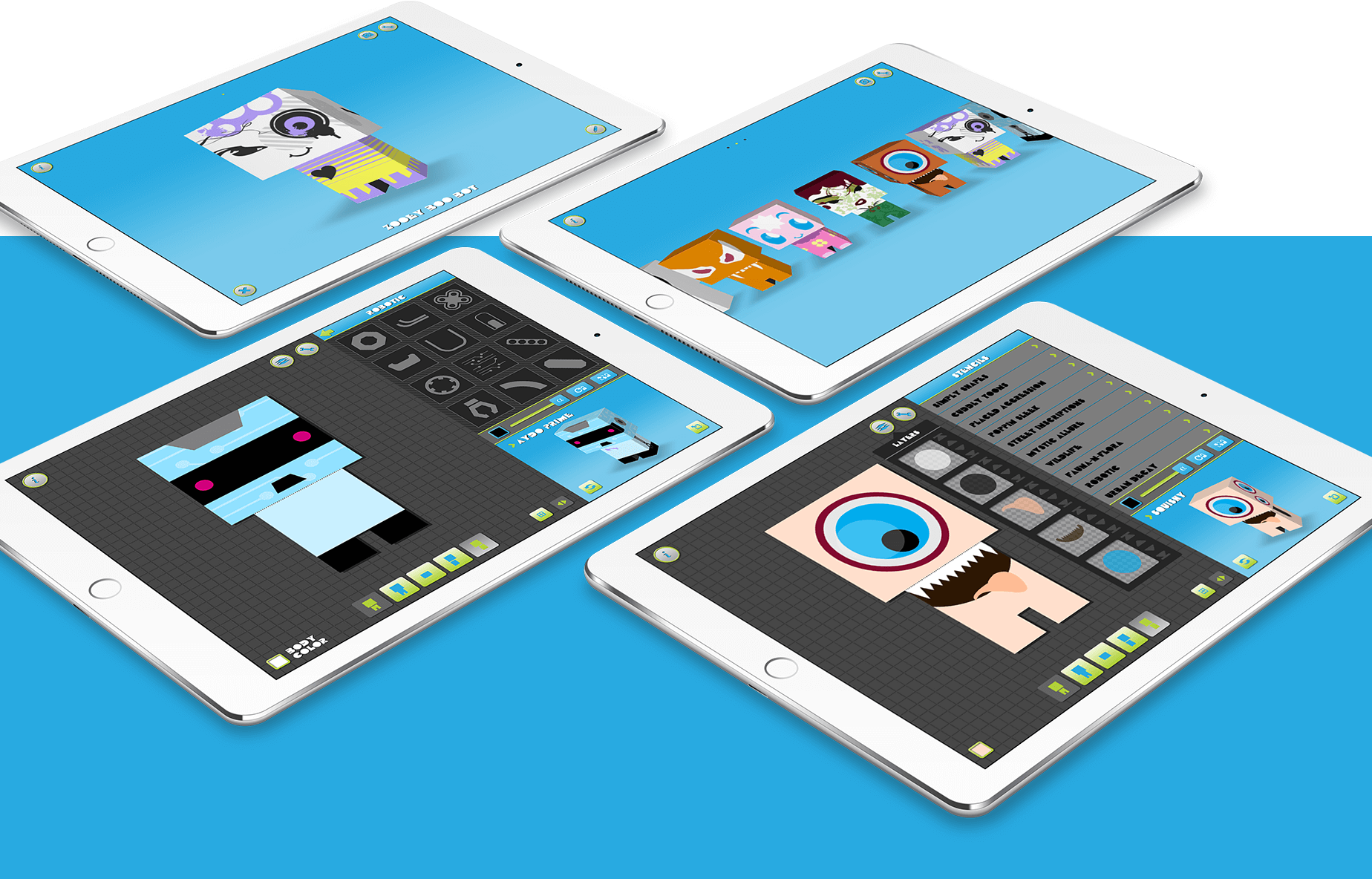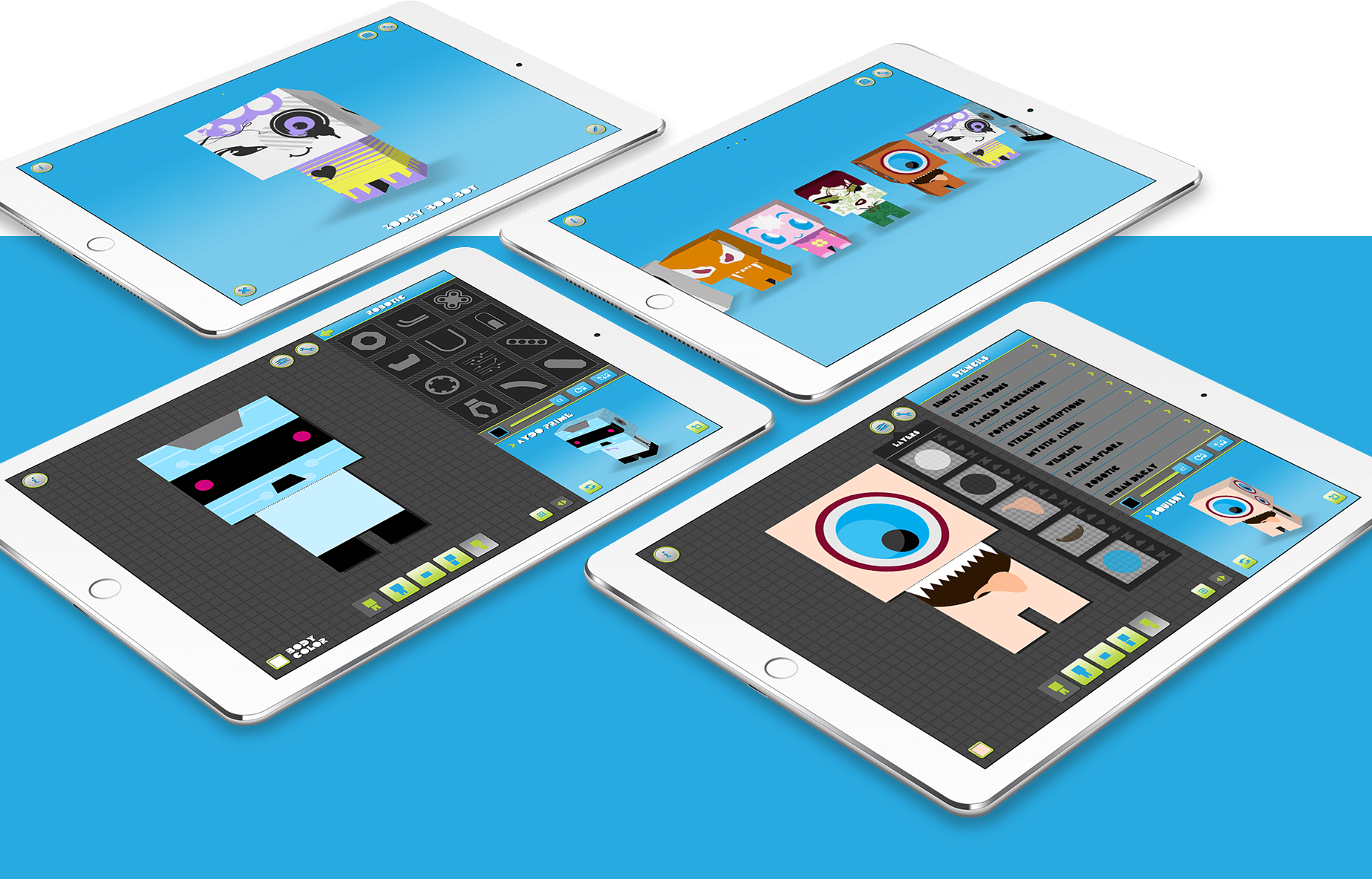 [unex_ce_button id="content_bbwccvwxy,column_content_384skymqp" button_text_color="#b0d135" button_font="light" button_font_size="15px" button_width="content_width" button_alignment="center" button_text_spacing="1px" button_bg_color="#ffffff" button_padding="15px 60px 15px 60px" button_border_width="2px" button_border_color="#b0d135" button_border_radius="0px" button_text_hover_color="#ffffff" button_text_spacing_hover="2px" button_bg_hover_color="#b0d135" button_border_hover_color="#b0d135" button_link="http://www.papercritters.com" button_link_type="url" button_link_target="_blank" has_container="" in_column="1"]VISIT WEBSITE[/ce_button]